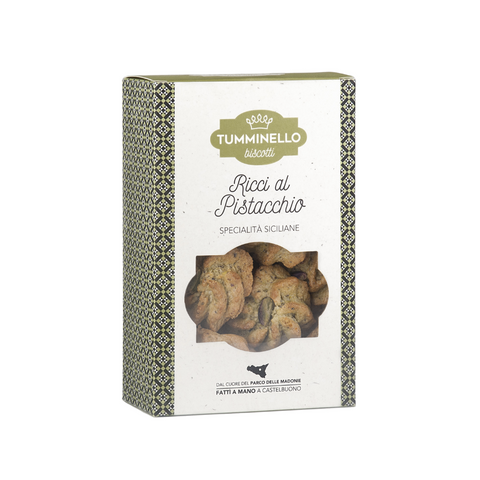 Tumminello
Tumminello - Ricci al Pistacchio (270g)
Soft delicate cookies, perfect combination of two Sicilian excellence - raw authentic Bronte Pistachio meets Avola Almonds giving the symphony of flavors.
All our cookies are handcrafted and include only fresh ingredients.
Ingredients: sugar, 25% chopped Sicilian pistachio, 25% chopped Sicilian almonds, egg white, wildflower honey, 2% pistachio paste, sweetener: sorbitol, preservative: potassium sorbate. May contain sesame, soy, almond, and pistachio.