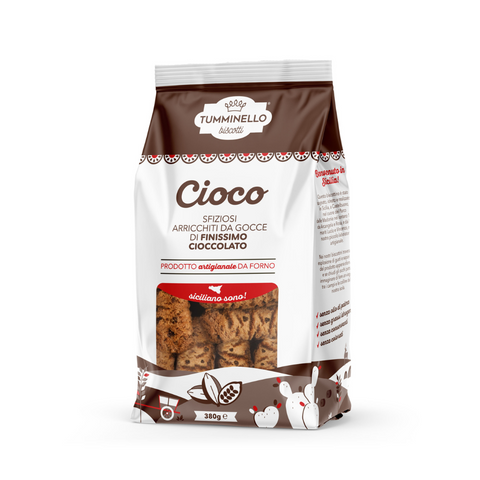 Tumminello
Tumminello - Italian Chocolate Cookies (400g)
The Cioco are ideal chocolate cookies for the sweet tooth and chocolate lovers. All our cookies are handcrafted and include only fresh ingredients.
These particular cookies give a delicious flavor that binds the dough to the chocolate drops in one of those perfect combinations.
Ingredients: Wheat flour 58.5%, butter, sugar, fresh eggs (from hens raised outdoors) 14%, dark chocolate drops with 46% cocoa (cocoa mass, sugar, cocoa butter, emulsifier: lecithin soy ) 10.5%, salt, vanilla, raising agents: disodium diphosphate, sodium bicarbonate. May contain sesame, soy, almond, and pistachio.