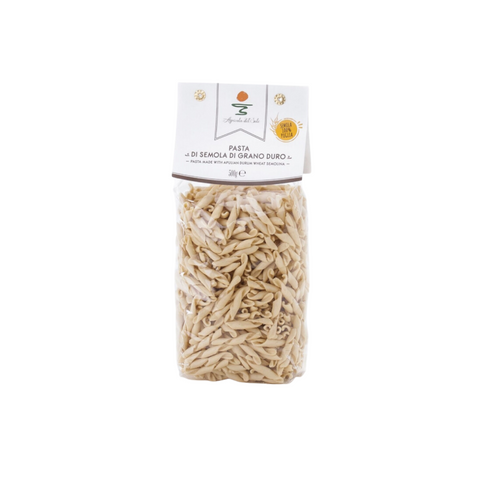 Agricola del Sole
Agricola del Sole - Trucioli Pasta (500g)
£2.25
£4.50
you save £2.25
Trucioli pasta is made with 100% APULIAN durum wheat semolina.
This hand made pasta trucioli represents healthy and quality food excellence typical of the Mediterranean diet. High quality durum wheat semolina and slow drying process is used to ensure a healthy and genuine product.

Cooking time: 13 minutes. We recommend following the boiling process carefully, in order to optimally cook the pasta.

Made in Italy. 
Ingredients: 100% durum WHEAT semolina, water