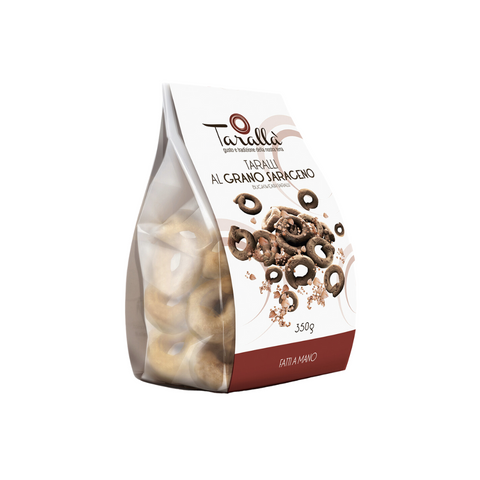 Tarallà
Tarallà - Buckwheat Taralli (350g)
Handmade baked savoury snack from Puglia with Buckwheat flour. Taralli are easy to digest healthy artisanal snacks made of high-quality local ingredients. These taralli have a light buckwheat flavour.
Packed by hand on the same day to maintain the fragrance of the freshly baked product.
Free from yeast, chemical additives, any type of fat to preserve the very high quality of the dough.
Delicious with wine or beer, ideal as an appetizer or a healthy snack during trips.
Winner of Puglia food awards 2018, 2019.
Made in Italy.
Ingredients: Wheat flour, Buckwheat flour 30%, extra virgin olive oil, olive oil, white wine, salt.
Suitable for Vegans and Vegetarians.