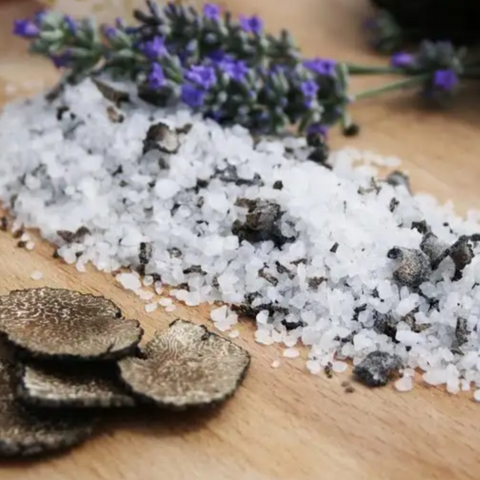 Fortunati Antonio
Premium Black Truffle Sea Salt Grinder
Premium Quality Sea Salt & Black Summer Truffle Flakes Ideal for Seasoning.
Italian Supermarkets sea salt contains real pieces of the Summer Truffle and contains no colouring agents or preservatives.
Our premium grinders are designed to keep your salt in the very best condition.
The airtight caps placed on the mill tube maintain maximum flavour and quality so your salt with truffle remain in perfect condition for longer period of time. 
Easy to use, this truffle seasoning is an ultimate addition to elevate your home cooking.
The high quality of the ingredients and the packaging make the Truffle Salt a fine gift idea.
Ingredients and Allergens
97.3% Premium Sea Salt, Dehydrated Summer Truffle 1.5%, flavouring.
Made in Italy