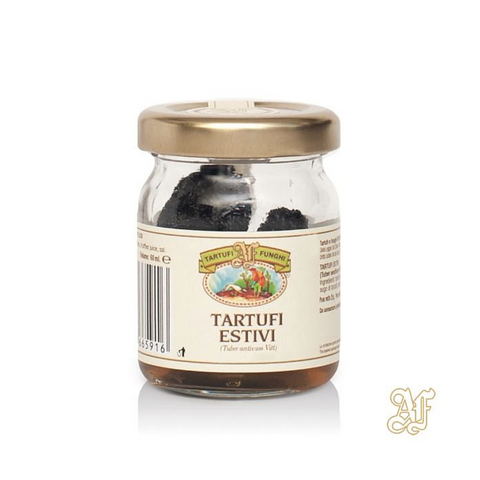 Fortunati Antonio
Fortunati A. - Whole Summer Truffle (25g/50g)
Whole Summer Truffle in a jar is the right choice if you are looking for a product to refine your recipes: definitely the perfect condiment on pasta, meat, and fish dishes. The summer truffle in a jar is cooked and ready to be sliced or minced, as you prefer. We recommend 15/20gr per person.
Cooked truffles usually contain less aroma than any fresh whole truffle, as cooking reduces aroma of the truffle significantly. However cooking allows to keep the truffle without a fridge before opening.
Made in Italy.
Ingredients: Summer truffles (Tuber aestivum Vitt) 100%, truffles sauce, salt. May Contain Sesame and Soya. May contain traces of Nuts.