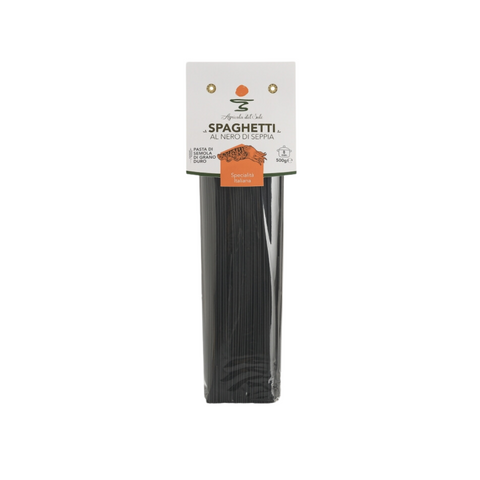 Agricola del Sole
Agricola del Sole - Squid Ink Spaghetti (500g)
The most famous pasta's shape in the world turns black and becomes tastier.
Their roughness makes them suitable for any recipe and the squid ink gives a special marine aroma. Spaghetti with squid ink are made by mixing durum wheat semolina and squid ink with water. They are bronze drawn and slowly dried.
Made in Italy.
Cooking time 8 minutes. We recommend following the boiling process carefully, in order to optimally cook the pasta.
Ingredients: durum WHEAT semolina, 1% squid ink, water.