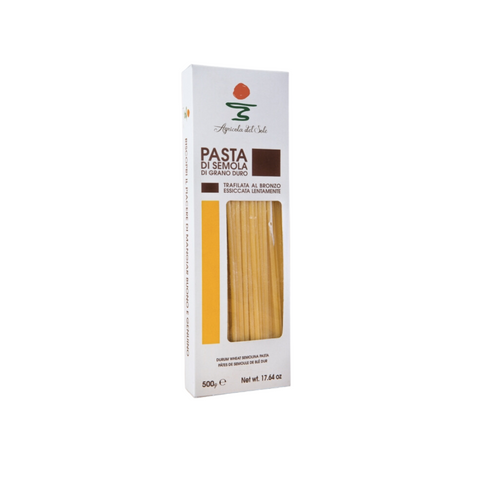 Agricola del Sole
Agricola del Sole - Linguine Pasta (500g)
Linguine pasta is excellent for fish, fresh tomatoes, or cheese-based sauces. The bronze wire drawing as well as the slow drying process make our Linguine extraordinarily thick and full-bodied. They are also perfect to be served with meat and vegetable seasonings.
Bronze wiredrawn and slowly dried.
Made in Italy. 
Cooking time: 8 minutes. We recommend following the boiling process carefully, in order to optimally cook the pasta.
Ingredients: durum WHEAT semolina, water