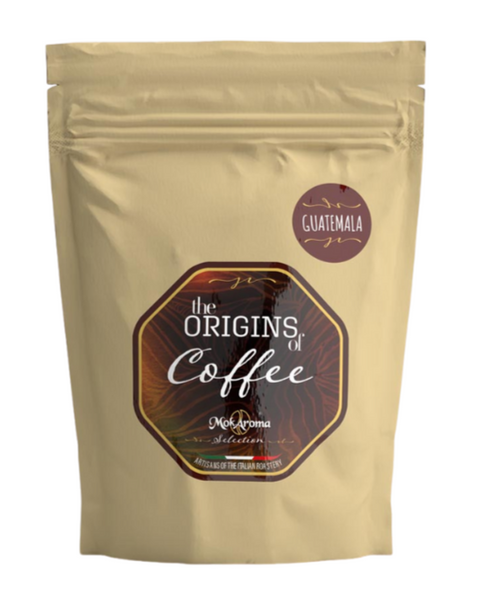 Moka Aroma
100% Italian roasted Specialty Coffee Origin Guatemala (Ground) 200g
Specialty coffee freshly ground - single-origin Guatemala.
This coffee is sweet and fruity, with hints that refer to pomegranate. The acidity is medium-high, especially following a slight lowering of the serving temperature. Medium body, strong citrus notes. The strongness of the aroma makes it a perfect cup after meals.
To help you choose from our range of coffee, Guatemala coffee has the richest aroma, flavour, and body, Honduras coffee is the medium, and the most delicate is coffee from Brazil.
Blend:  100% Arabica
Origin: Guatemala
Certification: Fairtrade
Score: 85.6
Sieve: 17 \ 18
Altitude: 2100 meters above sea level
Process: Washed 
Roasting level: Medium - Dark
Recommended extraction type: Espresso, Chemex, V60, Aeropress, Moka. 

Made in Italy.