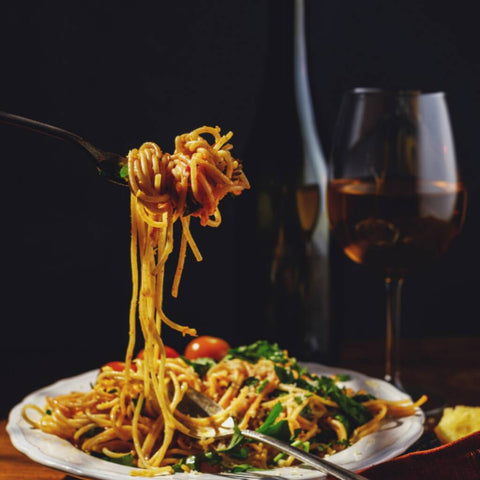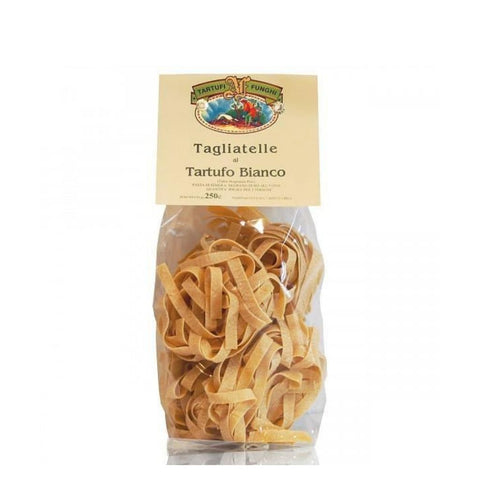 Multiple
Italian Gourmet Dinner Gift Box
Send your loved ones a dinner from Italy. A beautifully presented gift packed with specialty products typical from Umbria, central Italy, known for its abundance of truffles.

Italian Gourmet Dinner Gift Boxes are designed to have gourmet starter with Truffle taralli (Italian bread snack) from Puglia. The main is represented by White Truffle Tagliatelle pasta with ready to use large Truffle sauce (no added flavours) and delicous Truffle olive oil from Umbria. Plus superior quality Extra Virgin Olive Oil from Puglia for slightly heating up the truffle sauce for pasta.
The dinner doesn't require any cooking skills, it's very simple to prepare with many ready to eat products included. We did add a note with the recipe containing original Italian cooking tips.

The gift box is available with a Dessert option - mix of handmade cookies from Sicily, all freshly made with natural ingredients, ideal to compliment this Italian dinner. The cookies are presented in a beautifully decorated tin.
The Boxes include:
This stylish and delicious gift box is suitable for any occasion: Birthday, Anniversary, wedding, Father's Day and Mother's Day, Thank or a Corporate gift. 
Please include your personalised message - click on your basket and look out for the window "